El acceso a sus cámaras está en su mano!!!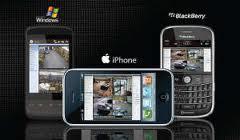 Target Security make it possible!! We are CCTV specialists and offer affordable solutions to monitor your property or business remotely at you fingertips!!!
We make security installations easy to use and all products are user friendly & intuitive. All this is thanks to our professional & experience Technical Departmet that make every installation possible to suit the needs of each customer.


Ref. CCTV MOBILE