New IP 1,3 Mwgapixels wifi camera - Based on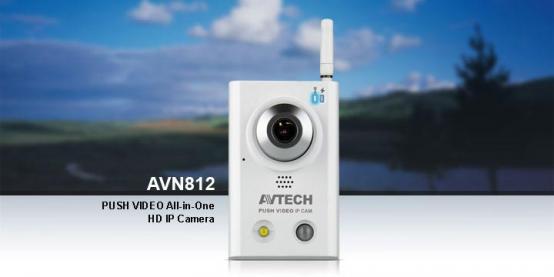 Need a quick solution for easy monitoring and wireless connection with event notifying? This megapixel camera, supports HD image display, allowing users to have clear and sharp monitoring pictures. For any alarm event triggered by the internal human detection sensor or the external alarm-in device, users will be pushed for this event and is able to see the recording video on their mobile devices with our moble app, EagleEyes, installed. Besides, this camera supports wireless network connection. There's no need to worry about the distance between your wireless router and your camera, and how long the network cable should be prepared in your house.
Why do you need Push Video? ? Because I am NOT a security guard to monitor my property all the time. I want to get NOTIFIED when something happens! ? Because I want to PLAYBACK to see who triggered the alarm, not the Live video without intruder in the picture! ? Because JEPG picture is never taken at a right target and I prefer VIDEO to know more detail! ? Because what I truly need is instant video notifications, instead of notification messages or emails. Key Features: 1. PUSH VIDEO When an event happens and is detected by our Push Video IP camera, the camera will immediately send an event notification to your mobile phone which will then activate our mobile app, EagleEyes, automatically for remote video playback within 5 seconds. 2. Multi-platform Support for Mobile Surveillance iPad & Android is supported to fulfill various users' demands. Our self-developed mobile app, "EagleEyes", can be installed on your mobile phone for remote surveillance at anytime, from anywhere.